In 2017, I changed the salon name to "Mane Life Studios" and launched a product line called "Mane Life Collection." The line features 14 products, including hair care and styling tools, apparel, and human hair units. We also offer beard wash and oils for men, as well.
During the 2020 global pandemic, we added a special "At-Home Manetenance Kit™" to the Mane Life Collection. This curated collection of Mane Life products allowed our "Mane Chicks", as we affectionately call them, to have everything that they needed to "MANETAIN" their gorgeous tresses from the comfort (and safety) of their home.
In 2021, I also launched a new coaching service for hairstylists called "Chair to Couch Coaching", where I teach service providers how to make money online using video.
Thank you for visiting our online home, for choosing Mane Life as your premier hair care line of products and tools.
Keshia Patrick, Damasterstylist & Mane Life Studio Inc. Founder-CEO
Treat Yourself to the Mane Life
Our West Palm Beach salon is always full of excitement, fun and laughter. We feature quality hair products and tools. You'll only find the very best for your hair inside The Mane Life Studio. Don't settle for less than the look you've been dreaming of.
Book An Appointment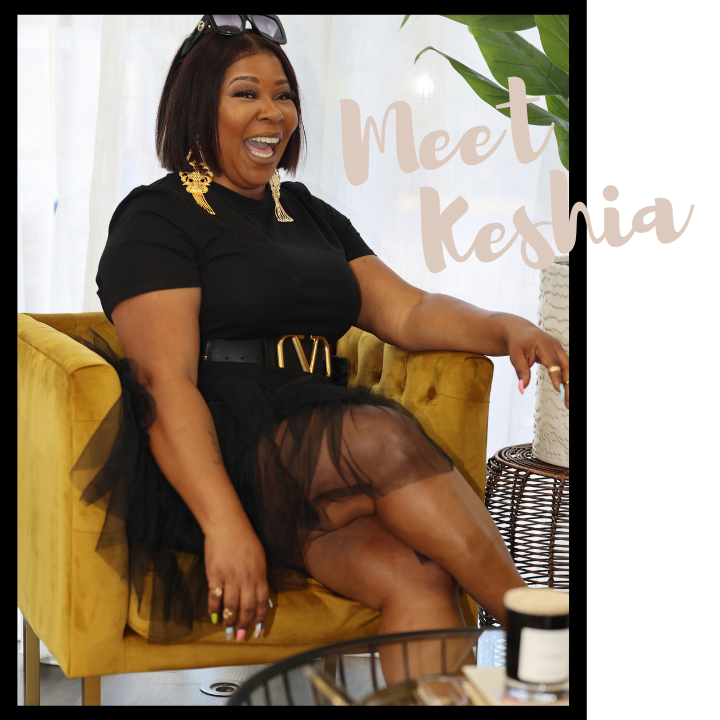 While I loved working behind the chair as a hair stylist for many years, I became passionate about the idea of helping other small and startup salon owners utilize my 20+ years of salon experience to thrive in the beauty industry. When I got the first call about mentorship, I knew the opportunity had finally arrived and in 2020 the concept for Chair to Couch Coaching was born. I now have the pleasure of working with salon owners and beauty professionals from all over the world to create engaging content and in-demand products that convert into the cash needed to replace salon income.
Coach With Keshia
The Mane Life Collection
Our product line started with a hair oil and has since expanded to over 15 hair care products and tools with a newly launched a nationwide distribution network.
SHOP OUR PRODUCTS